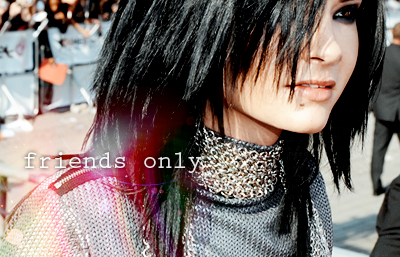 Comment and if i've seen you round and we've talked a bit, i'll probably friend you (i like friends, friends are good).
♥
Here is something about me, just in case: my name's brigs (brigitta). i live in sydney, which is a nice place to live. i'm at school (final year, WUT?) and i enjoy history, german and art (the only subjects along with compulsory english that i do).
my current main fandoms are jeeves and wooster and doctor who, though i also dabble in the tokio hotel, xmen: first class, sherlock and merlin fandoms.
i like people, and dislike ignorance.
i can't words very much on the internet, which is unfortunate because i'm not bad at wordsing in real life.
i mostly write fic, but i don't post it here very often. sometimes i also draw.
bedamn
is my beloved internet wifey.
mrbeaky
is my bestestestest friend in real life.
♥
apparently this has also become my intro post, just because.